Back
Welcome to the new Savitri Devi Archive!
The Savitri Devi Archive is a repository for information on the life and work of the philosopher, religious thinker, and activist Savitri Devi, born Maximine Portaz (1905–1982).
Savitri Devi was a unique and brilliant personality. When I first heard of her in 2000, almost none of her books were in print or available at any price. After her death, many of her unpublished writings and letters were lost due to carelessness, indifference, and hostility. Because of my efforts and the generosity of many people around the world, the Savitri Devi Archive has made almost all of her surviving writings, paintings, drawings, and photographs available free of charge to a world whose ruling powers would have preferred that she be completely forgotten.
The first version of the Archive went online on April 8, 2006 and was last updated on August 8, 2012. We decided to create a new Archive site because the old one became difficult to maintain and update, and a great deal of new material about Savitri Devi has come to light since 2012. This new version incorporates all the texts and images from the first incarnation of the Archive, and it has a WordPress engine, so it will be much easier to update in the future.
The creation of the new Archive site goes hand-in-hand with a number of new Savitri Devi books from Counter-Currents Publishing.
First of all, Counter-Currents has reprinted the Centennial Editions of Gold in the Furnace, Defiance, and Forever and Ever.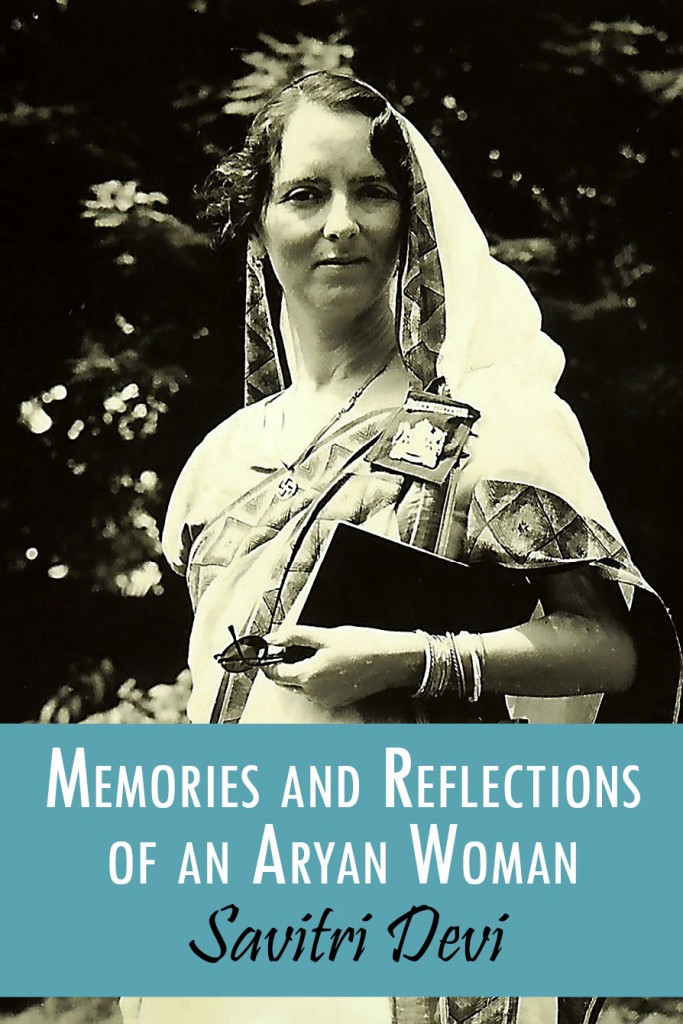 Second, Counter-Currents will soon publish English translations of three of Savitri Devi's books: Memories and Reflections of an Aryan Woman (published in French as Souvenirs et réflexions d'une Aryenne), Hard as Steel (written in German as Hart wie Kruppstahl and not published in Savitri's lifetime), and The Lotus Pond: Impressions of India (published in French as L'Etang aux Lotus).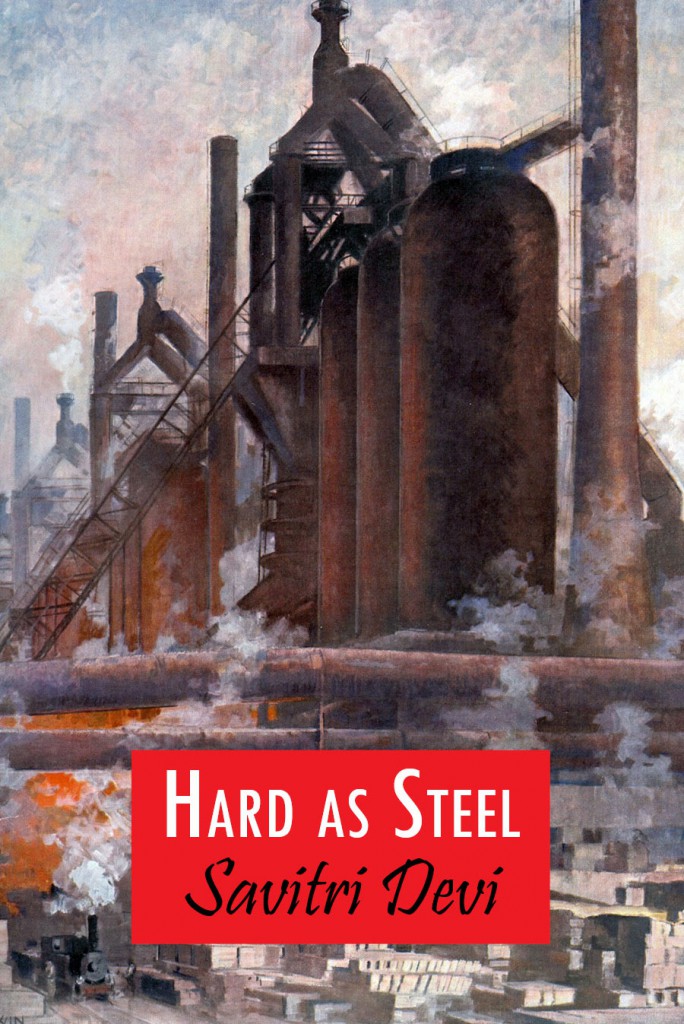 Translation work on Memories and Reflections and Hard as Steel is now finished. Memories and Reflections will go to the printers by the end of 2021, and Hard as Steel will go to the printers in the spring of 2022. The Lotus Pond will appear in 2023. New editions of Pilgrimage and Impeachment of Man are also in the works. Pilgrimage will appear in 2022.
The Savitri Devi Archive and the Centennial Edition are labors of love, but it costs money to create and maintain a website and to translate and print books. If you wish to help our work, please donate.
There are several ways you can help the Archive.
1. E-check
E-checks are as convenient and secure as a credit card. All you need is your check book. If you want to earmark an e-check donation to the Archive, use the button below.
2. Credit Card
If you wish to send money with a credit card, go to the Counter-Currents Entropy page and select "send paid chat." Entropy allows you to donate any amount from $3 and up. Be sure to leave a message earmarking your funds to the Archive. Also leave book order information, if applicable.
3. Bank Transfers
It is also possible to support the Archive with bank transfers. Please contact us at [email protected].
4. Cash, Checks and Money Orders
Just mail your donation payable to Counter-Currents with a note earmarking it for the Archive. Also include book order information, if applicable.
Counter-Currents Publishing, Ltd.
P.O. Box 22638
San Francisco, CA 94122
USA
I wish to thank J.D. for creating the new Archive site, Gabriella for creating the first site, and our loyal readers and donors for making our work possible. Dedicated, once again, to Savitri.
Greg Johnson (a.k.a. R. G. Fowler)
Archivist
September 7, 2021

Warning: Undefined array key 109 in /home/clients/38f610259e4631aa9c408214608013f9/sites/savitridevi.org/wp-content/themes/SAVITRI/single-post.php on line 182